About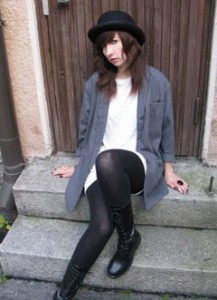 The other day someone said comeback kids. But at the small-press publisher eastendbooks we are not into anything like the comeback of bowler hats (to say nothing of Britney Spears).
We have nonetheless redesigned our website, from on the waterfront in Toronto, Canada. And we are starting a new leg of the long journey we began in the 1990s.
For the past few years we have been concentrating on fee-for-service institutional publishing projects. As of fall 2010 we have firmed up additional plans for one new trade book, to be released probably later in 2011 (or earlier in 2012?). The medium we consult for business advice has prophesied a few more similar projects, at later dates.
Meanwhile, there are still some items on our trade book back-list in print, but not always available at better bookstores in the global village. We are offering them for sale directly on this website. CLICK HERE FOR HOW TO ORDER back-list books still in print. To see if a book is still in print, click its title on the right-hand side of this page.
Virtually all our out-of-print back-list books can still be purchased second hand on the world wide web — through book-dealer web sites. Links to some of these sites are included at the ends of the book descriptions, accessed by clicking the titles on the right-hand side of this page.
We will be reporting on further developments here, as they happen. Thanks for dropping by. And remember: books are the original internet, across vast stretches of time and space. (And support live music, local art at small galleries, and of course world peace and fedoras too.)